客户服务热线
Customer Senvice Hotline
How to use the mechanical scale
How to use the mechanical scale
The mechanical scale TGT is durable, easy to move, accurate in measurement, simple in structure, etc. It is especially suitable for hardware, chemical and other environments. As long as there is a flat and solid scale or ground, it can be placed and used. In order to make better use of the mechanical scale, the principle and application of the mechanical scale are introduced at first.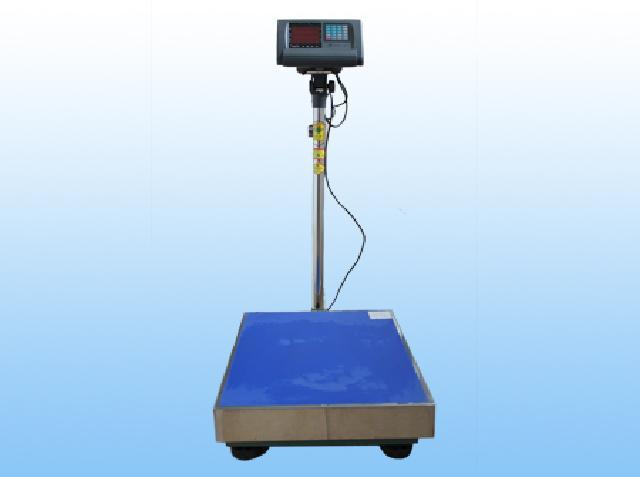 Principle of TGT mechanical scale:
Its working principle is unequal arm lever. The utility model is composed of a bearing device, a reading device, a base lever, a scale body, etc. The reading device comprises a mechanical platform scale, a weight increasing scale, a hanging weight scale, a measuring lever, etc. The base lever is connected by a long lever and a short lever.
The weighing time force transmission system is: when the weighed object is placed on the bearing plate, the four components act on the key knife of the long and short lever, and the force point knife of the long lever and the connecting hook transmit the force to the key knife of the measuring lever. By manually adding or removing weights and moving weights, the measuring lever can be balanced to obtain the weight indication value of the weighed object.
How to use the mechanical scale TGT:
1 When using the mechanical scale, grasp the object as gently as possible and do not hit it. Remove the parts after each use to avoid damaging the blade.
2 If the mechanical platform scale is used continuously, whether the empty scale is balanced after a certain number of times to ensure the accuracy of measurement. In the process of using the mechanical scale, except for the calibration of the empty scale, nothing can be hung on the weight, otherwise the measurement accuracy of the scale will be affected.
3 When using, in order to avoid damage to the mechanical scale body, the maximum weight of the measured object must be paid attention to and cannot exceed the weighing indication of the mechanical side scale.
相关新闻